Tile Flooring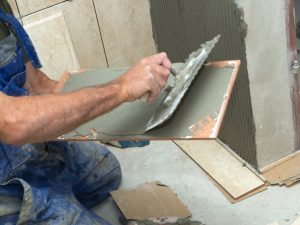 Are you searching for ways to enhance the appearance of your home? Ceramic or tile flooring can work wonders. Find the right kind of tile for your home when you visit Gateway Design & Home Center in Loveland. Our seasoned consultants will help you select the colors and designs that work for you.
Our tile flooring installation services are second to none in the area. We begin the process with a free in-home consultation to work out the details of your project. Then we'll prepare the surface of your floor by repairing, patching, and leveling any damaged or uneven spots. We'll also carefully move any appliances that are in the way and remove molding or trim as necessary to proceed with our work.
We'll seal your tile and use 100% stain-resistant grout to keep your floors looking their best for years to come. Take the first step today toward your dream home you and call Gateway Design & Home Center. We'll help you find the right materials for a luxurious tile floors you'll love.
---
TILE: AN OUTSTANDING CHOICE FOR YOUR HOME
Tile has many benefits that make it a top choice when it comes to remodeling homes. Here are a few reasons why you should invest in tile:
Durability. Tile can withstand water damage and other spills, including pet accidents.
Indoor air quality. Because they're created in high-temperature kilns, tiles lack volatile organic compounds that could lead to health problems.
Variety. Each type of tile is available in a wide variety of colors, textures, and styles, so you can find the right tile for you. Options include porcelain, granite, and marble tile.
Want more personalized advice on the right flooring for your home? Contact Gateway Design & Home today or stop into our Loveland location for a one-on-one consultation!
---
Countertops – Backsplashes – Showers

Not only do we take care of tile flooring, we can also create matching counter tops and back splashes when you redo your kitchen or bathroom. Visit to our showroom in Loveland to browse our large selection of granite and marble for your counter top needs.